Three Palms Salon & Day Spa offers a full-service experience near downtown Livermore, California. From basic cuts to massages, every variety of treatment and service imaginable is available at Three Palms.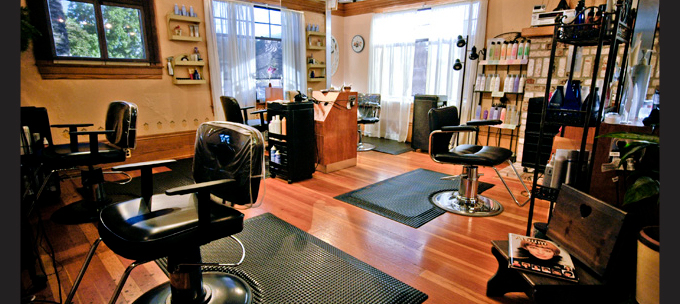 Downstairs, our highly-skilled and professionally-trained hair stylists can maintain your existing fabulous look, guide you to a new look, or transform you into a sample image you provide! Professional-quality beauty supplies are used, ensuring the health of your hair. For your convenience, the same products used to treat you in the chair are also available for sale at great prices within the salon.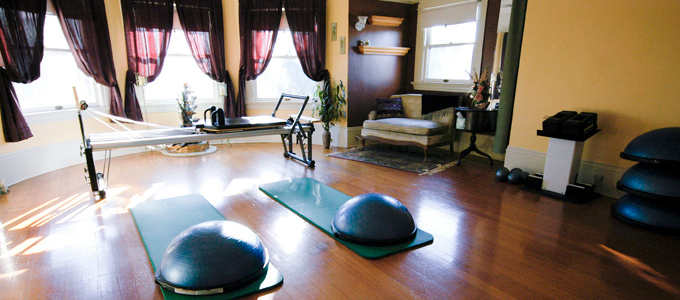 Services provided upstairs include massages, facials, energy healing, and pilates. Each room offers a unique style and atmosphere to ensure a relaxing and therapeutic environment. For friends, gift cards for usage for any service within the salon are available.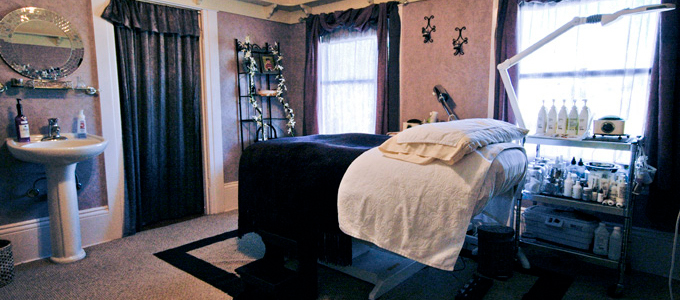 Prices are set by individual stylists and may differ based on hair length or thickness. Customization requests to a service may change the price; contact your stylist for a quote.
Services
| Hair | From | Massages, Pilates, & Energy | From | Skin | From |
| --- | --- | --- | --- | --- | --- |
| Cuts | | Personalized Massage | | Facials | |
| Short-Length | 45 | 60 Minutes | 125 | Customized (60 mins.) | 120 |
| Medium-Length | 55 | 90 Minutes | 165 | Multivitamin | 120 |
| (w/ Blowdry) | 65 | Deep Tissue | | Teen | 95 |
| Long-Length | 65 | 60 Minutes | 145 | Gentleman's | 95 |
| (w/ Blowdry) | 75 | 90 Minutes | 185 | Back Treatment | 85 |
| Child (12 and under) | 35 | Hot Stone | | Waxing | |
| Fringe | 10 | 60 Minutes | 185 | Brows | 25 |
| Perms | | 90 Minutes | 205 | Lip | 20 |
| Standard (cut and style) | 125+ | Mother to Be | | Chin | 20 |
| Keratin Treatment | 250+ | 60 Minutes | 85 | Cheeks | 20 |
| Relaxure | 200+ | 90 Minutes | 115 | Ear | 25 |
| Coloring | | Pilates | | Sideburns | 20 |
| Glaze | 40 | Hourly | 85 | Full Facial Wax | 55 |
| Color (w/ out cut) | 85 | Group Classes (6) | 145 | Underarms | 25 |
| Highlights | 150 | Emotional Coding | | Half Arm | 35 |
| Partial Highlights | 125 | Healing | Info | Full Arm | 60 |
| Special Effects | 70 | CranioSacral | | Half Leg | 55 |
| Color Correction | 100/hr | Therapy | Info | Full Leg | 90 |
| Color between Foil | 75 | | | Chest | 45 |
| Ombré | 150 | | | Back | 65 |
| Balayage | 175 | | | Bikini | 45 |
| Conditioning | | | | Brazillian Bikini | 75 |
| Deep Condition | 20 | | | Stomach | 20 |
Stylists
| Name | # | Name | # |
| --- | --- | --- | --- |
| Hair Stylists | | Dermalogica-Certified Esthetician | |
| Terri Delgado | (925) 413-6181 | Shannon Wynne | (925) 784-1002 |
| Laura Keefer | (925) 371-8472 | Massage Therapists | |
| Lorraine Lein | (925) 321-2252 | Marjorie Jean | (925) 339-1344 |
| Deanna Varleta | (925) 577-6769 | Olivia Haidle | (925) 667-1398 |
| Wendy Hill | (925) 250-8535 | Valerie Rose | (925) 963-8436 |
| Hollee Eve | (510) 604-9600 | Pilates | |
| Tania Liljedahl | (925) 216-6315 | Valerie Rose | (925) 963-8436 |
| Ashley Schiopu | (925) 325-9055 | CranioSacral & Emotional Coding | |
| Liz Hernandez | (925) 550-8229 | Meghan McGrath | (916) 698-3091 |